Following the incredibly unexpected and upsetting death of our beloved Manufacturing Operations Manager Warren Groombridge at end of January, Giant have chosen to give their charitable support to the truly deserving UK Sepsis Trust.
Warren was not only a brilliant engineer and a partner in our business but also a true friend to all the team at Giant. Warren passed away peacefully in his sleep on the 24th of January whilst away on business. Unbeknownst to him, his loving family, and any of the team at Giant, Warren had previously contracted sepsis and pneumonia, and died at the age of just 46 years old.  With a friendship spanning back over 15 years for the senior management team it has been a difficult period.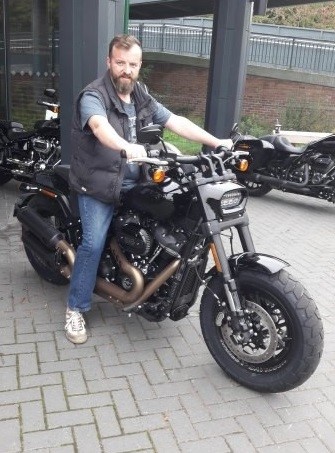 Sepsis claims six million lives a year across the globe and there is an astounding lack of awareness about this brutal disease, something which we have now experienced first-hand. The Sepsis Trust seeks to save lives and improve outcomes for survivors of sepsis by educating healthcare professionals, raising public awareness and providing support for those affected by this condition. The Sepsis Trust is also there to help and support families who have lost loved ones to sepsis, with their own telephone helpline and several support groups across the country.
In terms of Giant fundraising and donations there will be more updates to follow once a complete plan of action has been fully mapped out. Suffice to say Ian, Nick and now Ben have committed to don their lyrca for another gruelling Land's End to John O'Groats in 2019 – we are sure Warren would have found that very entertaining given his preference to do that journey on a Harley! Thank you all once again for the kind words and expressions of condolence received to date they are much appreciated.