Giant restore Terex Pegson Automax 1000 to working order
Giant's Sales Director Nick Taylor received a call last week from a major UK-based crushing and screening contractor whose Terex Pegson Automax was stranded with a gearbox down. With no compatible units available from the original manufacturer the contractor turned to Giant Crushing to source and refurbish the required parts.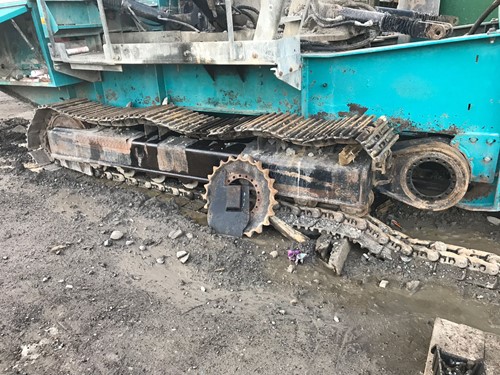 The tracks were removed and transported back to our repair facility where, thanks to Giant's extensive industry connections, the replacement gearboxes, motors and sprockets had already been delivered. After inspection, work began removing the existing units followed by the fitting of the new mounting plates, gearboxes, motors and sprockets along with new motion control valves and all new pipework.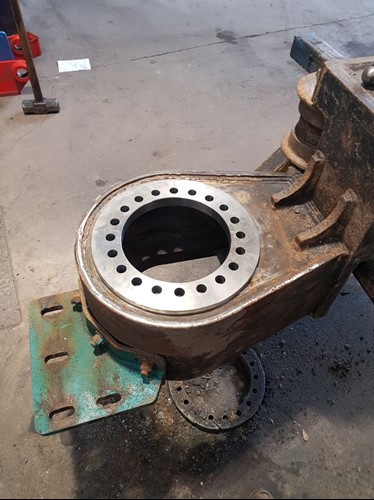 Within a week the tracks had been fully repaired, painted and re-fitted to the machine courtesy of our own engineers and our friends at ProMac and the cone crusher was ready for its next contract without delay.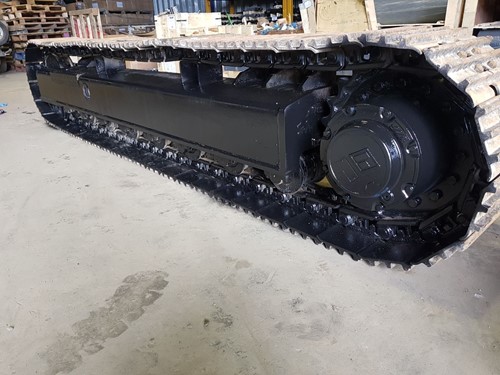 Are the motors fitted to your Terex Pegson tracks obsolete? Does your crushing machine require reconditioning and repair? Choose Giant to carry out your next refurbishment to ensure fast changeover and minimum downtime.